What is a Public Adjuster?
We Represent You and Protect Your Interest
We are professional insurance claim experts employed by a policyholder who has sustained a property damage insurance loss.
WE SAVE YOU TIME AND MONEY!
WE ELIMINATE YOUR STRESS!
WE NEGOTIATE YOUR SETTLEMENT!
We Handle All Types Of Property Damage Insurance Claims
Licensed Public Adjusters for Texas, Florida & Colorado
Private Insurance Adjusters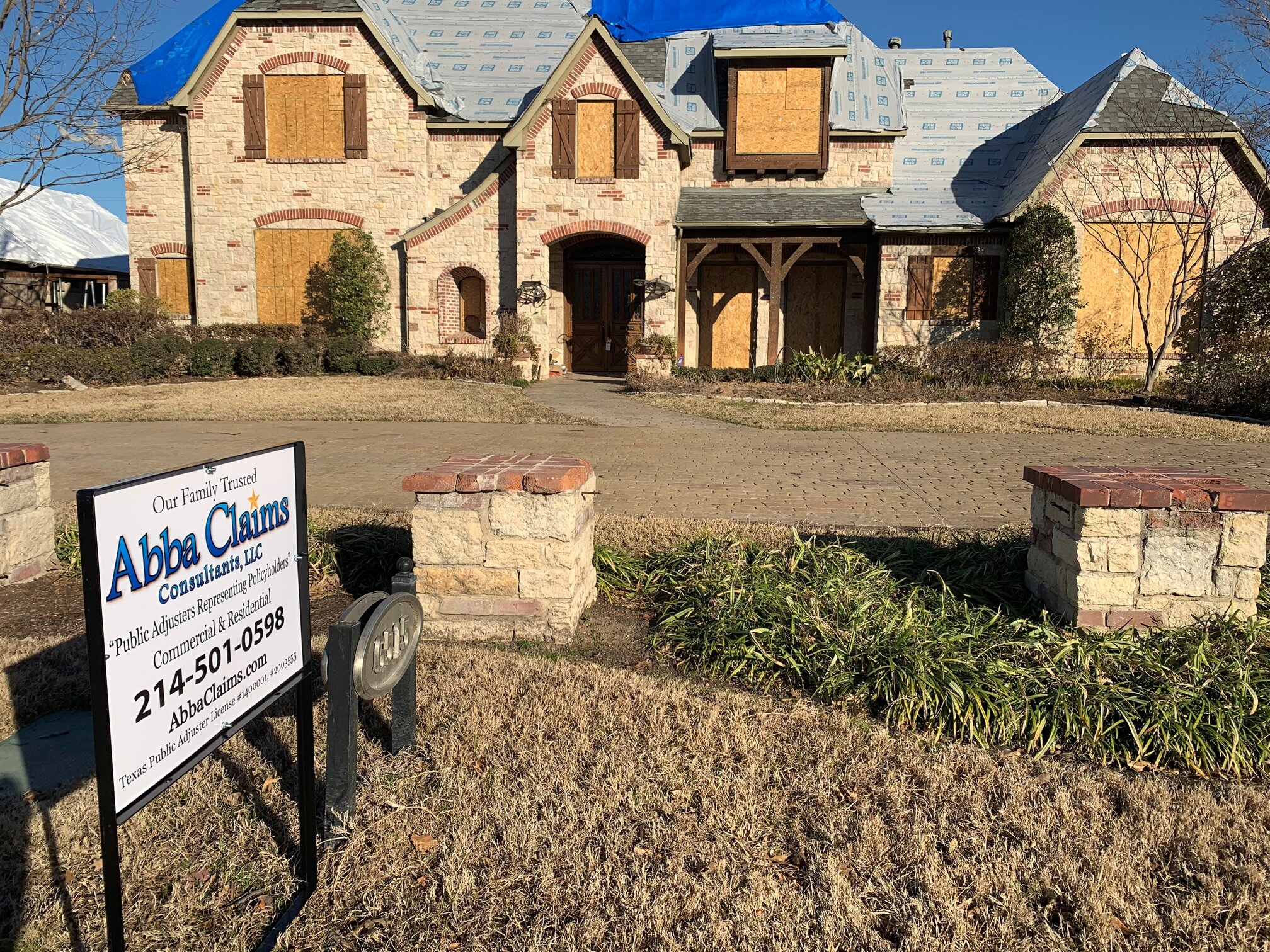 "My house fire was so much to handle. Until I found Ches Bostick with Abba Claims, I had no hope of getting any payment within a reasonable amount of time. It had been two months since the fire and the insurance company was showing
no interest in helping me. As soon as he took my case, he took over all communication with my insurance adjuster on my behalf. Within 30 days, I received a check for the limits of the coverage on the house. Ches and his firm have been more help with all the
paperwork, the questions from the insurance company and keeping my claim on track than I could have ever imagined."
"It is with much enthusiasm and great appreciation that I am writing to recommend the services of Abba Claims Consultants, LLC. Our Association was able to successfully settle our claim. Our amazing outcome is a result of the
professional assistance and guidance we received from Abba Claims. In addition, our success is due to the excellent detail and preparation of our claim. From start to finish, Abba Claims was our trusted consultant, gave us updates, assisted in vetting vendors
and met with the myself and the Board of Directors as needed. Abba Claims has our trust and proved their commitment. For this reason, I am happy to recommend their services. On any other claims, Abba Claims Consultants, LLC will be my first call."
– Tara Lee Jolley, Sr. Manager, Oberg Properties, Guest Quarters of Academy Place
"My church was struggling with a leaking roof after a hail storm and so we filed an insurance claim.  The insurance company inspected our roof and ultimately denied our claim, stating that there was no hail damage.  Our maintenance department and a contractor inspected the roof and disagreed with the insurance company.  It was recommended that we hire a public adjuster to represent us for our claim.  The church Trustees agreed and after our research, we were fortunate to find Abba Claims Consultants, LLC to represent our interest.  Abba Claims inspected our property and determined that in their opinion, we did have hail damage.  Abba Claims worked with our church as our consultant throughout the entire claim process.   In addition, during each step of the process Abba Claims guided us to professional roofing companies who presented their proposals to the church Trustees for selection.  In the end, Abba Claims took our claim from no damage, to obtaining an insurance settlement over $480,000.00.  We are now in the process of getting a roof that will keep us dry for 25 years.  We would not be able to get a proper settlement and make the much needed repairs without the amazing assistance and guidance of Abba Claims."
– Betty Reichel, Dallas, TX
Why I Need My Own Insurance Adjuster
Abba Claims Consultants are Public Insurance Adjusters...
Click to Expand
that provide the peace of mind found when you know that your trusted ally is representing your best interest. An industry leader and innovator in the negotiation and settlement of property damage insurance claims.
But what exactly is a Public Adjuster?
Public adjusters work hard to get their clients what is needed when dealing with property damage insurance claims to commercial and residential buildings.  It's an exclusive relationship between client and the public adjuster that is set up to get claims settled so that policyholders can put their lives back together.  Public Insurance Adjusters are regulated by the Department of Insurance or Regulatory Agencies in each state.
Unfortunately, we do not handle auto claims.
Why You May Need the Services of a Public Adjuster?
Click to Expand
As stated in their insurance policy, an insured-policyholder must prove the claim to the insurance company, Public Insurance Adjusters are experts in the process of all areas of an insurance claim.  This helps "Level the Playing Field" with the insurance company. Licensed public adjusters are experienced in understanding the complexity of insurance policies.
Our Abba Claims Consultants Public Adjusters are trained to identify covered damage and estimate the appropriate repair or replacement costs. Public Insurance Adjusters know the "ins and outs" of the insurance industry, its customs, and practices. Because of this, we are able to present your claim to the insurance carrier in such a way to assure the most favorable outcome.
How Can A Public Insurance Adjuster Help Property Owners?
Click to Expand
The claims adjuster that represents the insurance company and YOU at the same time creates a "Conflict of Interest".
Eliminate this by allowing Abba Claims Public Adjusters to represent you.  We serve policyholders in many capacities.
The "Professional Services" area outlines the many ways that we are available to assist in the insurance claims resolution process.
Schedule A FREE Consultation
We're YOUR Protection! We Know What To Do!
Contact Your Public Insurance Adjusters
Abba Claims Consultants
We provide Public Adjusting Services to homeowners & business owners across the States of Texas, Tennessee, Georgia, Florida, New Mexico, Kansas & Colorado.
Ches Bostick Texas Public Insurance Adjuster License #1400001 and Kansas Public Insurance Adjuster License #1222906
Abba Claims Consultants, LLC Texas Public Insurance Adjuster License #2003555
Call (888) 908-2042 for service.