TALK TO YOUR PUBLIC INSURANCE ADJUSTER TODAY!
What Is A Public Adjuster?
WE REPRESENT YOU AND PROTECT YOUR INTEREST
We are professional insurance claim experts employed by a policyholder who has sustained an insurance loss.
Insurance Claims Process for Multifamily
1. Multifamily Priorities
The Tenants Come First, Let's Make Sure the Families and the Pets are Safe and Secure.
2. Mitigate Damages
The policyholder has responsibilities after filing a Homeowners's Insurance Claim. The insured is required to take immediate action to protect their property from incurring additional damage.
"The responsibility is to mitigate the damage in an attempt to minimize the amount of the loss to both the building and financial loss related to Additional Living Expenses."
Example: Secure an emergency tarp for the roof and have the water extracted from the building.
3. Establish a Plan
The insurance claim process will take significant time, so plan accordingly. If needed, secure an appropriate temporary location for your business to continue operating.
Your policy may afford coverage for this.
4. Coverage Determination
The policyholder should understand the terms and conditions of their insurance policy, including coverage amounts, exclusions and limitations, damage valuation methods, and their duties and responsibilities, for filing a claim.
There are specific forms to be completed and time limitations. It's very important that these requirements are met.
5. Valuation of Damages
Claim Preparation and Documentation – The policyholder must understand the terms and conditions of their policy, including coverage limitations, valuation methods, and their duties and responsibilities, for filing a claim. The time limitations are critical.
6. Negotiation & Settlement
The claim will be audited in detail and adjusted by the insurance company and their experts. It is common to have differences, so prepare accordingly.
7. Claim Payment Process
Insurance Claim Payments
This is a three-check process.
Actual Cash Value Payment
This is the initial payment of the undisputed amount of the claim.
Deductible
This amount will be deducted from the claim and is the policyholder's responsibility to pay to the contractor.
Recoverable Depreciation
This payment is released once all work listed in the insurance claim has been completed. The contractor provides a final invoice only for work completed. This is the notice to the insurance company to release recoverable depreciation. You must spend all the claim funds in order to recover the entire amount of recoverable depreciation.
Mortgage Company
Mortgage companies are listed as co-payees on claim checks typically when the entire claim amount exceeds $10,000.00.
8. Restoration of Property
You should not proceed with any permanent restoration or repair work until you have a written agreement with the insurance company.
*The insurance company estimate and check should be in your possession.
If replacement cost coverage applies, the actual repair and rebuild decisions will affect your total claim recovery.
Abba Claims Consultants Professional Services
Licensed Public Adjusters for
Texas - Tennessee - Georgia - Florida - New Mexico - Colorado
Your Private Insurance Adjuster
How We Work For You
The Insurance Claim Process and how we obtain the maximum amount on your claim.
Commercial Claims Process
We handle the entire insurance claims process so you can concentrate on running your life. There really is an advocate out there who offers a "Win-Win".
Homeowners Claims Process
Abba Claims Consultants is the Public Adjusting Firm that provides Peace of Mind found when you know that your trusted ally is representing your best interest.
Multi Family Claims Process
Our Expert Public Adjusters file the claim for you, prepare a scope of work, prepare a detailed estimate of repairs, negotiate and settle Commercial, Homeowners and Multifamily Insurance Claims.
WE SAVE YOU TIME AND MONEY!
WE ELIMINATE YOUR STRESS!
WE NEGOTIATE YOUR SETTLEMENT!
We Handle All Types Of Property Damage Insurance Claims
Licensed Public Adjusters for Texas, Florida & Colorado
Private Insurance Adjusters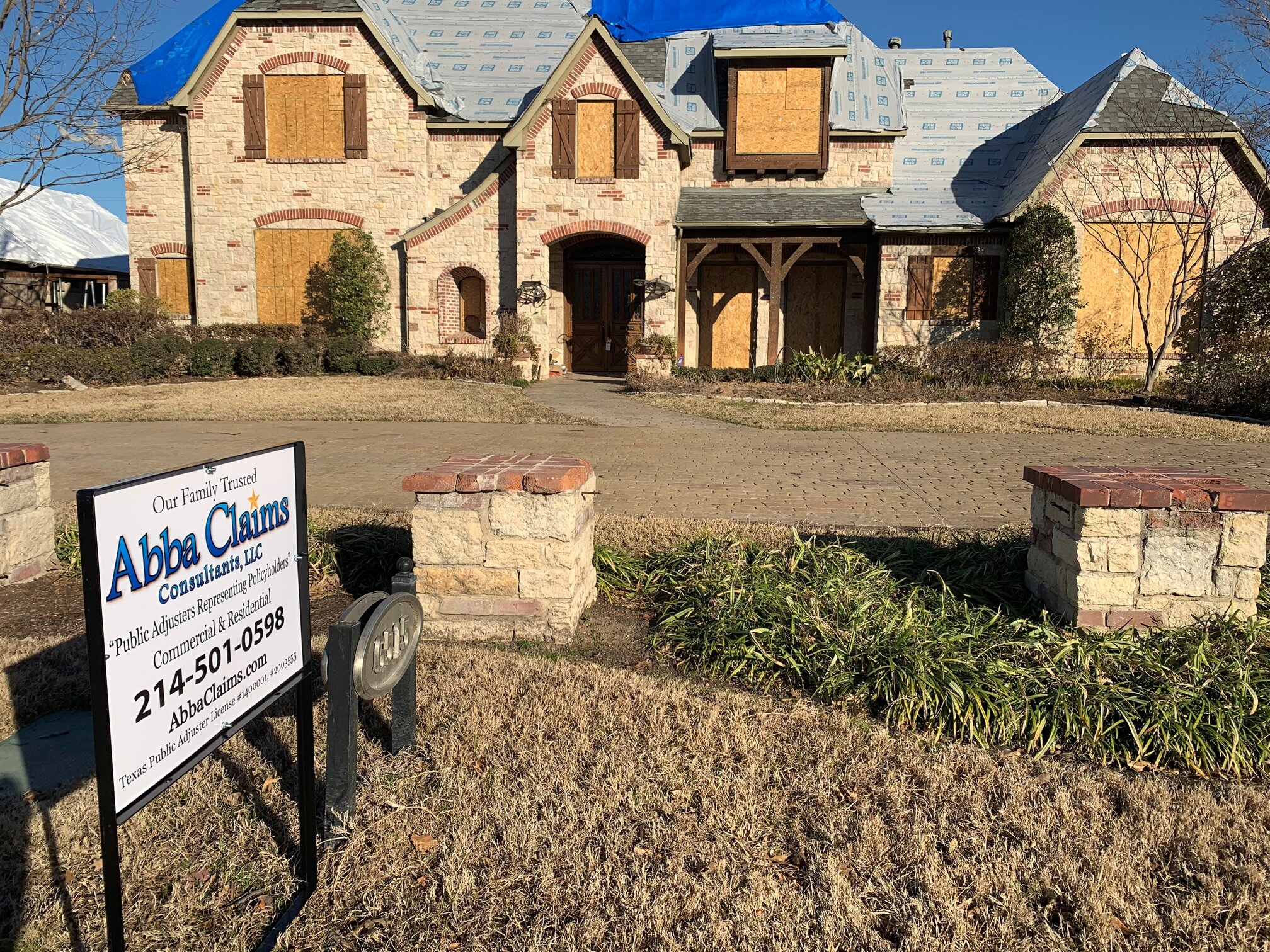 Why I Need My Own Insurance Adjuster
Abba Claims Consultants are Public Insurance Adjusters...
Click to Expand
that provide the peace of mind found when you know that your trusted ally is representing your best interest. An industry leader and innovator in the negotiation and settlement of property damage insurance claims.
But what exactly is a Public Adjuster?
Public adjusters work hard to get their clients what is needed when dealing with property damage insurance claims to commercial and residential buildings.  It's an exclusive relationship between client and the public adjuster that is set up to get claims settled so that policyholders can put their lives back together.  Public Insurance Adjusters are regulated by the Department of Insurance or Regulatory Agencies in each state.
Unfortunately, we do not handle auto claims.
Why You May Need the Services of a Public Adjuster?
Click to Expand
As stated in their insurance policy, an insured-policyholder must prove the claim to the insurance company, Public Insurance Adjusters are experts in the process of all areas of an insurance claim.  This helps "Level the Playing Field" with the insurance company. Licensed public adjusters are experienced in understanding the complexity of insurance policies.
Our Abba Claims Consultants Public Adjusters are trained to identify covered damage and estimate the appropriate repair or replacement costs. Public Insurance Adjusters know the "ins and outs" of the insurance industry, its customs, and practices. Because of this, we are able to present your claim to the insurance carrier in such a way to assure the most favorable outcome.
How Can A Public Insurance Adjuster Help Property Owners?
Click to Expand
The claims adjuster that represents the insurance company and YOU at the same time creates a "Conflict of Interest".
Eliminate this by allowing Abba Claims Public Adjusters to represent you.  We serve policyholders in many capacities.
The "Professional Services" area outlines the many ways that we are available to assist in the insurance claims resolution process.
Schedule A FREE Consultation
We're YOUR Protection! We Know What To Do!
Contact Your Public Insurance Adjusters
Abba Claims Consultants
We provide Public Adjusting Services to homeowners & business owners across the States of Texas, Tennessee, Georgia, Florida, New Mexico, Kansas & Colorado.
Ches Bostick Texas Public Insurance Adjuster License #1400001 and Kansas Public Insurance Adjuster License #1222906
Abba Claims Consultants, LLC Texas Public Insurance Adjuster License #2003555
Call (888) 908-2042 for service.