Fire Damage Restoration
Fire Damage Restoration only begins AFTER your Public Adjuster and the insurer agree on the amount of the loss. Without this in writing, you may jeopardize your claim.
Click HERE to Schedule an Appointment!
Call Now!
TALK TO YOUR PUBLIC INSURANCE ADJUSTER TODAY!
Do Not Start Work Until The Coast Is Clear!
Preserve the Structure
Are you seeking fire damage restoration? Know this: All insurance policies require you to preserve the property so that the insurance company adjuster will have the opportunity to complete their investigation and inspections. Do not allow contractors to start any work until your Public Adjuster has completed the claims process, has the final estimate in hand and has obtained final your claim settlement payment. Your Public Adjuster is your private insurance claim consultant and will advise you as to when it is appropriate to begin the fire damage restoration process.
Fire Damage Restoration Companies are usually the first to show up when there's a structure fire.  Many will be waiting with bated breath while the fire is still burning.  The initial job of a fire mitigation and restoration company is to clean up the mess, preserve and protect the home and your personal items and contents so that further damage will not occur.

Always check references of contractors by calling previous clients or checking with the Better Business Bureau.

Be suspicious of any contractor that tries to rush you, offers to represent you against the insurance company or pay your deductible.

Get three written estimates for the work and compare bids.  This is not find the lowest price, but to determine when compared to our Public Adjuster estimate, which contractor has the most accurate estimate.

Always have a written detailed contract that clearly states what the contractor will do, including prices for labor and materials, clean-up procedures and estimated start and finish dates. Never sign a contract with blank spaces which can be altered after you sign.

Never pay the full amount upfront or with cash. Use a check or credit card to maintain a record of your payments to the contractor.

Pay for work as it is completed in installments. If you have a mortgage on the home, your mortgage company may require an escrow account and review work before installment payments are made to ensure the home is actually repaired to the original condition.
How We Work For You
The Insurance Claim Process and how we obtain the maximum amount on your claim.
Commercial Claims Process
We handle the entire insurance claims process so you can concentrate on running your life. There really is an advocate out there who offers a "Win-Win".
Homeowners Claims Process
Abba Claims Consultants is the Public Adjusting Firm that provides Peace of Mind found when you know that your trusted ally is representing your best interest.
Multi Family Claims Process
Our Expert Public Adjusters file the claim for you, prepare a scope of work, prepare a detailed estimate of repairs, negotiate and settle Commercial, Homeowners and Multifamily Insurance Claims.
WE SAVE YOU TIME AND MONEY!
WE ELIMINATE YOUR STRESS!
WE NEGOTIATE YOUR SETTLEMENT!
We Handle All Types Of Property Damage Insurance Claims
Licensed Public Adjusters for Texas, Florida & Colorado
Private Insurance Adjusters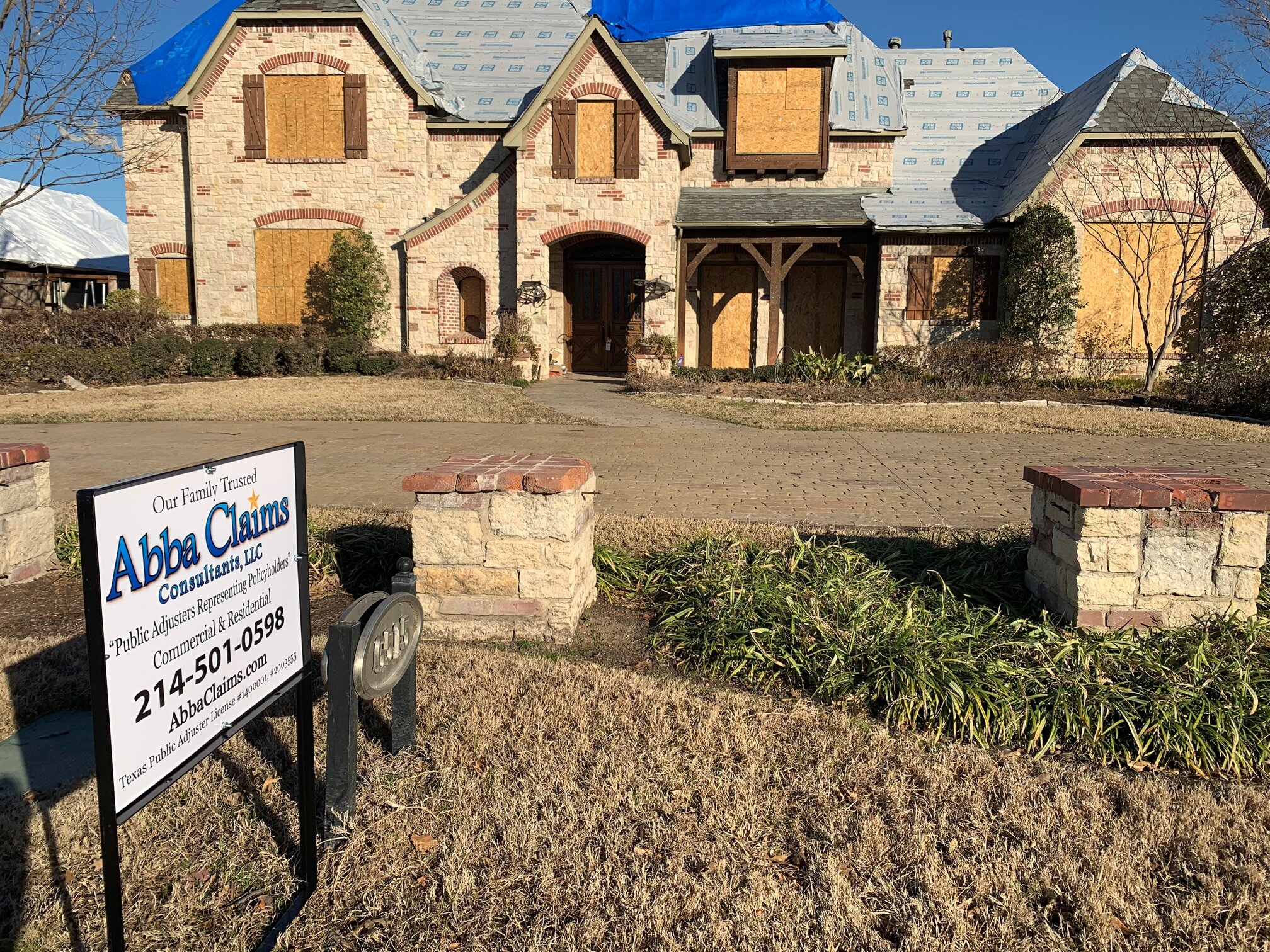 Why I Need My Own Insurance Adjuster
Abba Claims Consultants are Public Insurance Adjusters...
Click to Expand
that provide the peace of mind found when you know that your trusted ally is representing your best interest. An industry leader and innovator in the negotiation and settlement of property damage insurance claims.
But what exactly is a Public Adjuster?
Public adjusters work hard to get their clients what is needed when dealing with property damage insurance claims to commercial and residential buildings.  It's an exclusive relationship between client and the public adjuster that is set up to get claims settled so that policyholders can put their lives back together.  Public Insurance Adjusters are regulated by the Department of Insurance or Regulatory Agencies in each state.
Unfortunately, we do not handle auto claims.
Why You May Need the Services of a Public Adjuster?
Click to Expand
As stated in their insurance policy, an insured-policyholder must prove the claim to the insurance company, Public Insurance Adjusters are experts in the process of all areas of an insurance claim.  This helps "Level the Playing Field" with the insurance company. Licensed public adjusters are experienced in understanding the complexity of insurance policies.
Our Abba Claims Consultants Public Adjusters are trained to identify covered damage and estimate the appropriate repair or replacement costs. Public Insurance Adjusters know the "ins and outs" of the insurance industry, its customs, and practices. Because of this, we are able to present your claim to the insurance carrier in such a way to assure the most favorable outcome.
How Can A Public Insurance Adjuster Help Property Owners?
Click to Expand
The claims adjuster that represents the insurance company and YOU at the same time creates a "Conflict of Interest".
Eliminate this by allowing Abba Claims Public Adjusters to represent you.  We serve policyholders in many capacities.
The "Professional Services" area outlines the many ways that we are available to assist in the insurance claims resolution process.
Schedule A FREE Consultation
We're YOUR Protection! We Know What To Do!
Contact Your Public Insurance Adjusters
Abba Claims Consultants
We provide Public Adjusting Services to homeowners & business owners across the States of Texas, Tennessee, Georgia, Florida, New Mexico, Kansas & Colorado.
Ches Bostick Texas Public Insurance Adjuster License #1400001 and Kansas Public Insurance Adjuster License #1222906
Abba Claims Consultants, LLC Texas Public Insurance Adjuster License #2003555
Call (888) 908-2042 for service.