REACH AN TEXAS PUBLIC ADJUSTER TODAY!
Tornado Damage?…We have the resources and forensic experts to protect you and your insurance claim! There will be structural issues. Don't make costly mistakes!
When you are represented by your Rockwall, TX Public Insurance Adjuster, this results in larger payments to YOU, the Policyholder!
Would you go to court without an attorney by your side? NO… The insurance company has experts working for them and you should too! As professional insurance claim consultants and adjusters, we provide public insurance adjuster and insurance claim appraisal services exclusively for the commercial and residential policyholder.
We have the resources to obtain a successful financial recovery after a disaster.
We have the resources and expertise to thoroughly investigate your loss, accurately prepare, document and submit your insurance claim. It's our mission to obtain a full, fair and expedited insurance claim settlement that is appropriately maximized within your insurance policy coverage.
With our corporate office located in Dallas, TX we have the ability to serve the DFW area. We also provide professional Public Insurance Adjusting services to the entire State of Texas with additional locations in Austin, TX, Waco, TX, Houston, TX and San Antonio, TX.
What is a Rockwall, TX Public Insurance Adjuster?
Our Rockwall, TX Public Adjusters represent the interests of the insured-policyholder in the preparation, presentation, and settlement of first-party property insurance claims. The insurance company staff and independent claims adjusters work on behalf of the insurance company. Our Public adjusters in Rockwall, TX work exclusively for you, the policyholder or insured. We DO NOT represent the insurance company.
Texas Public adjusters are required to be licensed by the State and must follow strict guidelines set forth by the Texas Department of Insurance. Including the manner in which fees are charged. For example, most public adjusters charge a percentage of the claim. Texas Public Adjusters fee cannot exceed 10% of the settlement of the claim.
How We Work For You
The Insurance Claim Process and how we obtain the maximum amount on your claim.
Commercial Claims Process
We handle the entire insurance claims process so you can concentrate on running your life. There really is an advocate out there who offers a "Win-Win".
Homeowners Claims Process
Abba Claims Consultants is the Public Adjusting Firm that provides Peace of Mind found when you know that your trusted ally is representing your best interest.
Multi Family Claims Process
Our Expert Public Adjusters file the claim for you, prepare a scope of work, prepare a detailed estimate of repairs, negotiate and settle Commercial, Homeowners and Multifamily Insurance Claims.
WE SAVE YOU TIME AND MONEY!
WE ELIMINATE YOUR STRESS!
WE NEGOTIATE YOUR SETTLEMENT!
We Handle All Types Of Property Damage Insurance Claims
Licensed Public Adjusters for Texas, Florida & Colorado
Private Insurance Adjusters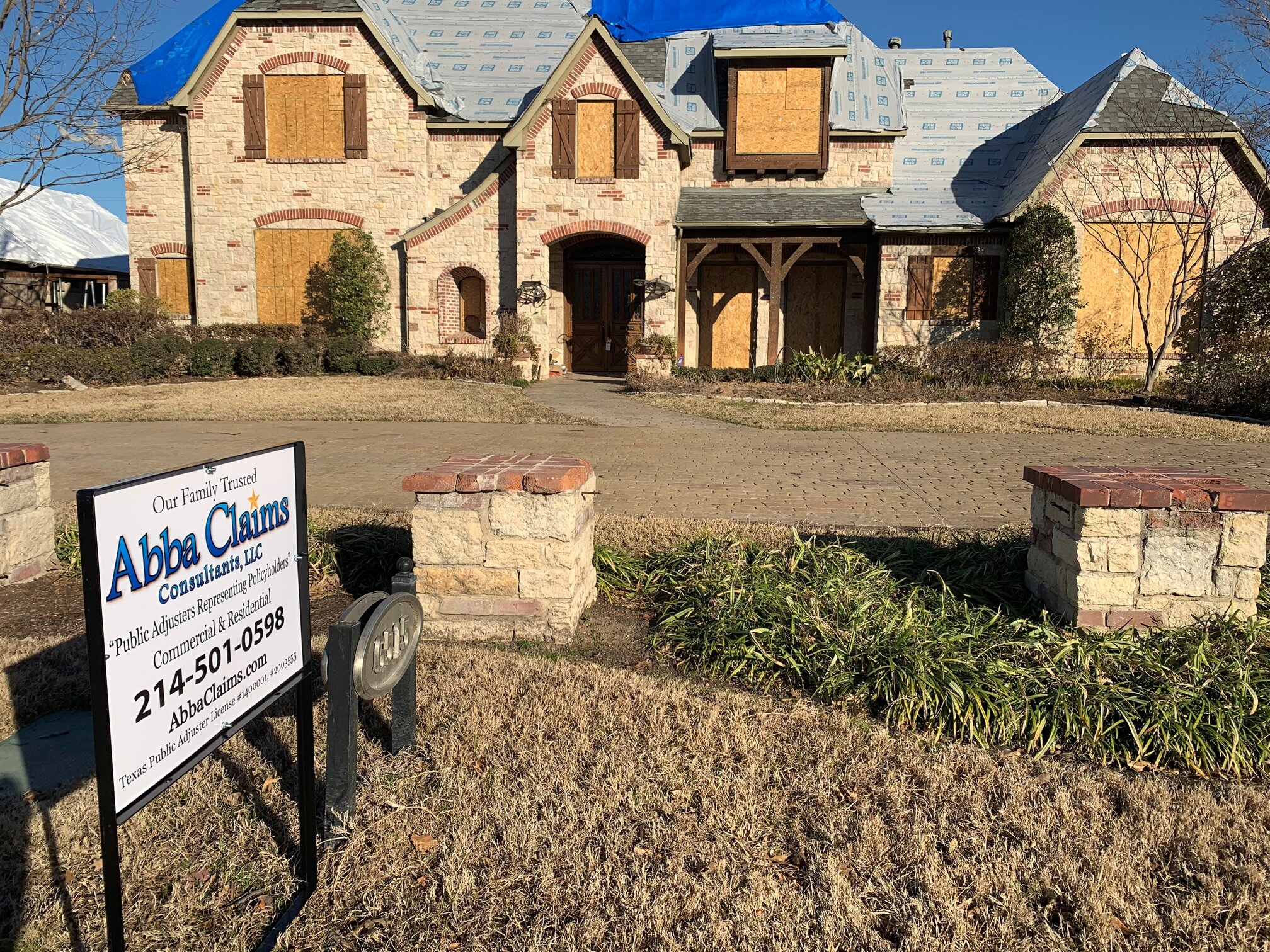 Why I Need My Own Insurance Adjuster
Abba Claims Consultants are Public Insurance Adjusters...
Click to Expand
that provide the peace of mind found when you know that your trusted ally is representing your best interest. An industry leader and innovator in the negotiation and settlement of property damage insurance claims.
But what exactly is a Public Adjuster?
Public adjusters work hard to get their clients what is needed when dealing with property damage insurance claims to commercial and residential buildings.  It's an exclusive relationship between client and the public adjuster that is set up to get claims settled so that policyholders can put their lives back together.  Public Insurance Adjusters are regulated by the Department of Insurance or Regulatory Agencies in each state.
Unfortunately, we do not handle auto claims.
Why You May Need the Services of a Public Adjuster?
Click to Expand
As stated in their insurance policy, an insured-policyholder must prove the claim to the insurance company, Public Insurance Adjusters are experts in the process of all areas of an insurance claim.  This helps "Level the Playing Field" with the insurance company. Licensed public adjusters are experienced in understanding the complexity of insurance policies.
Our Abba Claims Consultants Public Adjusters are trained to identify covered damage and estimate the appropriate repair or replacement costs. Public Insurance Adjusters know the "ins and outs" of the insurance industry, its customs, and practices. Because of this, we are able to present your claim to the insurance carrier in such a way to assure the most favorable outcome.
How Can A Public Insurance Adjuster Help Property Owners?
Click to Expand
The claims adjuster that represents the insurance company and YOU at the same time creates a "Conflict of Interest".
Eliminate this by allowing Abba Claims Public Adjusters to represent you.  We serve policyholders in many capacities.
The "Professional Services" area outlines the many ways that we are available to assist in the insurance claims resolution process.
Schedule A FREE Consultation
We're YOUR Protection! We Know What To Do!
Contact Your Public Insurance Adjusters
Abba Claims Consultants
We provide Public Adjusting Services to homeowners & business owners across the States of Texas, Tennessee, Georgia, Florida, New Mexico, Kansas & Colorado.
Ches Bostick Texas Public Insurance Adjuster License #1400001 and Kansas Public Insurance Adjuster License #1222906
Abba Claims Consultants, LLC Texas Public Insurance Adjuster License #2003555
Call (888) 908-2042 for service.