HIRE YOUR OWN PUBLIC ADJUSTER TODAY!
Public Adjuster
The only person that can lawfully represent the rights of an insured during the insurance claim process is a state-licensed Public Adjuster or an attorney. 
A Public Adjuster is a professional insurance claims adjuster works only for the policyholder in analyzing, evaluating, appraising and negotiating an insured's insurance claim.  The technical expertise and ability to interpret ambiguous insurance policies allow the property owner to receive the maximum amount of indemnification for their claims. Although many times seen as adversarial by the insurance companies, public adjusters almost always achieve a substantial increase in the insurance claim settlement.  Any person who feels they don't possess the knowledge and experience to successfully navigate through the insurance claims process should hire their own insurance adjuster.  Eliminate the conflict of interest by hiring a Public Adjuster.
Most public adjusters charge a percentage of the settlement. Under any method of compensation, the total commission payable to the Public Insurance Adjuster must not exceed 10% of the total amount of the insurance claim settlement.
A public adjuster is a representative of the policyholder who advises, manages, and submits a claim to the policyholder's insurance company.  Our Public Adjusters evaluate damage, prepare a detailed scope or work and complete the final estimate.  Public adjusters also provide insurance policy interpretation to determine covered and uncovered items and to negotiate with the insurance Carrier to a final and fair settlement.
There are three types of insurance claims adjusters…
Staff Adjusters:  Staff adjusters are employed by an insurance company and work directly for the carrier and protect their interest.
Independent Adjusters:  Independent adjusters or sometimes called independent contractors work for independent adjusting firms.  When a catastrophe such as a large hurricane occurs, the insurance company calls in the "hired guns".  They travel to a loss site from all over the country and assist on a  temporary basis.
Public Adjusters:  Public Insurance Adjusters are employed by the policyholder. " Company" or "independent" adjusters can only legally represent the rights of an insurance company.
When you are represented by a Public Adjuster it Could Result in an Increase of More Than 200% in Your Insurance Claim Total!
Take Charge of the Insurance Claims Process!
Hire Your Own Insurance Adjuster
Insurance claims always overwhelming and will turn your life upside down.  This type of catastrophe will affect your job or business, your children…YOUR LIFE!  WE offer you an alternative to an unfavorable insurance claim experience.  We will keep your life on track.
*Keep Control of Your Claim
This is imperative!  Your Insurance Claim has to be managed!!!
Do not allow a contractor or restoration company claim they are "Insurance Claim Specialist" and can represent you against the insurance company.  This is called Unauthorized Practice of Public Adjusting and is against the law.
Protect Your Insurance Claim
Abba Claims Consultants Public Adjusters are there to help you put your insurance to work for you. We have the experience and the knowledge to answer your immediate questions and help you through the complicated insurance claims process. One of the first things we do is to evaluate all of the damage and take a good hard look to evaluate your insurance policy. Determining the "scope of loss" and analyzing your policy will help us best determine the best way to move forward with your claim to get you the maximum possible settlement.
When we evaluate damage, we look carefully at all the covered damage related to the event. You should be paid in full for all of the damage, not just part of it. If your residence or business is not habitable or workable, you may need to relocate while the damage is being repaired. Many people don't realize that "additional living expenses" or "loss of use" like hotel accommodations, restaurant meals and dry cleaning can all be claimed and covered. We'll help you sort out those issues, so you can get back to living your life.
The question of "repair or replace" comes up frequently after a catastrophe. Please be cautious if you are approached by "restoration" companies. They may try to get you to authorize unnecessary work, or ask you to sign an authorization form that will allow them to bill your insurance company directly. Before agreeing, think through your options and ask yourself: Do I want to give someone else the right to collect directly from my insurance company… especially for work that may not be needed?
Hopefully, you will never find yourself staring at the severely damaged remnants of your home or business, but if you do, you can count on Abba Claims Public Adjusters to assist you in finding the experts who can help you get your property back to its pre-loss condition.
Find out for sure whether or not you have a claim worth filing by calling us for a complimentary, no-obligation property evaluation.
Abba Claims Consultants Professional Services
Licensed Public Adjusters for
Texas - Tennessee - Georgia - Florida - New Mexico - Colorado
Your Private Insurance Adjuster
How We Work For You
The Insurance Claim Process and how we obtain the maximum amount on your claim.
Commercial Claims Process
We handle the entire insurance claims process so you can concentrate on running your life. There really is an advocate out there who offers a "Win-Win".
Homeowners Claims Process
Abba Claims Consultants is the Public Adjusting Firm that provides Peace of Mind found when you know that your trusted ally is representing your best interest.
Multi Family Claims Process
Our Expert Public Adjusters file the claim for you, prepare a scope of work, prepare a detailed estimate of repairs, negotiate and settle Commercial, Homeowners and Multifamily Insurance Claims.
WE SAVE YOU TIME AND MONEY!
WE ELIMINATE YOUR STRESS!
WE NEGOTIATE YOUR SETTLEMENT!
We Handle All Types Of Property Damage Insurance Claims
Licensed Public Adjusters for Texas, Florida & Colorado
Private Insurance Adjusters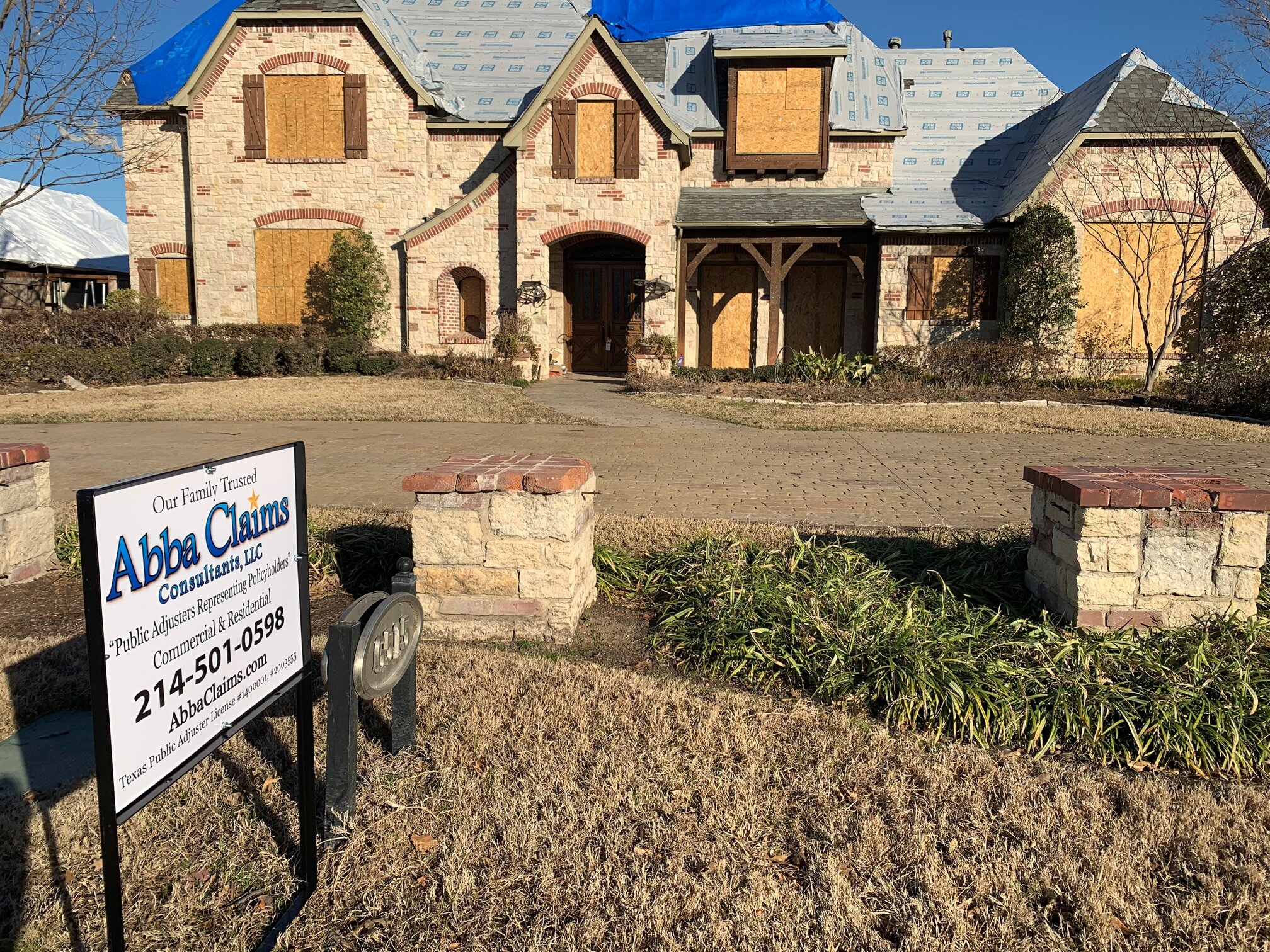 Why I Need My Own Insurance Adjuster
Abba Claims Consultants are Public Insurance Adjusters...
Click to Expand
that provide the peace of mind found when you know that your trusted ally is representing your best interest. An industry leader and innovator in the negotiation and settlement of property damage insurance claims.
But what exactly is a Public Adjuster?
Public adjusters work hard to get their clients what is needed when dealing with property damage insurance claims to commercial and residential buildings.  It's an exclusive relationship between client and the public adjuster that is set up to get claims settled so that policyholders can put their lives back together.  Public Insurance Adjusters are regulated by the Department of Insurance or Regulatory Agencies in each state.
Unfortunately, we do not handle auto claims.
Why You May Need the Services of a Public Adjuster?
Click to Expand
As stated in their insurance policy, an insured-policyholder must prove the claim to the insurance company, Public Insurance Adjusters are experts in the process of all areas of an insurance claim.  This helps "Level the Playing Field" with the insurance company. Licensed public adjusters are experienced in understanding the complexity of insurance policies.
Our Abba Claims Consultants Public Adjusters are trained to identify covered damage and estimate the appropriate repair or replacement costs. Public Insurance Adjusters know the "ins and outs" of the insurance industry, its customs, and practices. Because of this, we are able to present your claim to the insurance carrier in such a way to assure the most favorable outcome.
How Can A Public Insurance Adjuster Help Property Owners?
Click to Expand
The claims adjuster that represents the insurance company and YOU at the same time creates a "Conflict of Interest".
Eliminate this by allowing Abba Claims Public Adjusters to represent you.  We serve policyholders in many capacities.
The "Professional Services" area outlines the many ways that we are available to assist in the insurance claims resolution process.
Schedule A FREE Consultation
We're YOUR Protection! We Know What To Do!
Contact Your Public Insurance Adjusters
Abba Claims Consultants
We provide Public Adjusting Services to homeowners & business owners across the States of Texas, Tennessee, Georgia, Florida, New Mexico, Kansas & Colorado.
Ches Bostick Texas Public Insurance Adjuster License #1400001 and Kansas Public Insurance Adjuster License #1222906
Abba Claims Consultants, LLC Texas Public Insurance Adjuster License #2003555
Call (888) 908-2042 for service.